Description
A cream-type perfume that can be used like perfume.
It is quickly absorbed the moment you apply it.. It provides abundant nutrition with a refreshing, non-sticky texture while delivering an attractive scent. It soothes tiring hands from daily stimulation with comfortable moisture, creating moist, glowing skin. The design of Perfume ShellX looks as if it was pulled out of sand, and each product has a unique pattern. It comes in a variety of colors so that you can imagine the various feelings of the scent.
Pumkini
sweet pumpkin | Perilla leaves | Coconut Milk
The clean and sweet scent of white pumpkin is combined with the unique green color of perilla leaf and blood orange to provide a pleasant surprise. The scent of well-ripened pumpkin and the spiciness of ginger intersect to create a unique harmony, and the creamy coconut milk that follows creates a mysterious afterimage with soft sandalwood, creating a deep aftertaste.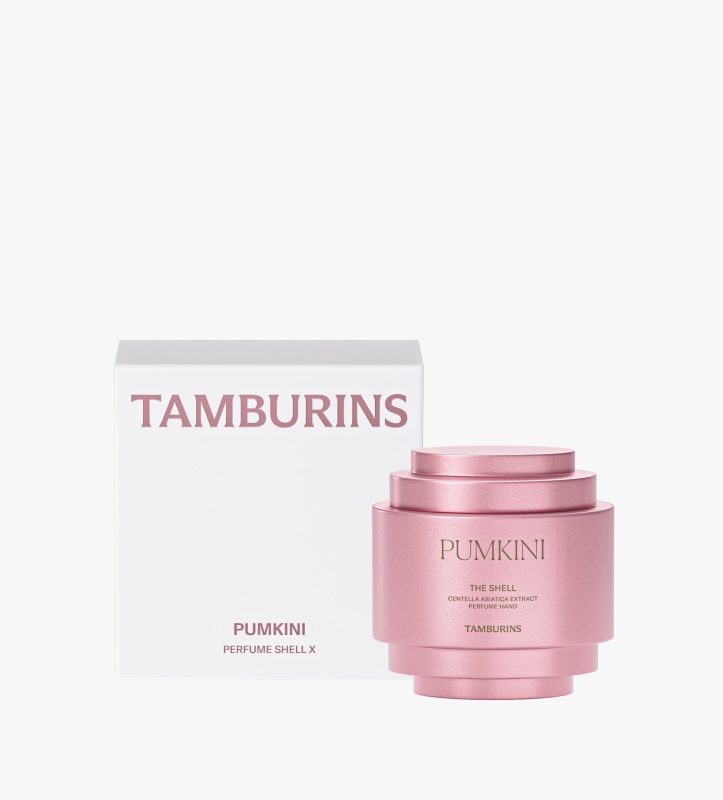 Holy Metal
Arborvitae leaves | cold metal | white musk
It reminds me of the clean and calm air felt in the temple of a sacred historical site I happened to visit. The combination of blue arborvitae leaf branches and sage, incense that adds depth, and a metallic feel with an understated coolness combine to create a mysterious feeling as if you have reached a frozen moment in time, while white musk and woody notes create a pleasant lingering sound. It blends well and stays gently for a long time.
Bold Citrus
Colorful citrus | Carrot Seed | A savory missing person
Bold citrus, which starts off cheerfully with fresh and colorful citrus, combines the sweet flesh of mandarin and the bitter peel of bitter orange with the savory cascade to create a unique fragrance. Cypriol, reminiscent of wet soil, mixes with spicy ambrette seeds to create a heavy, woody scent.